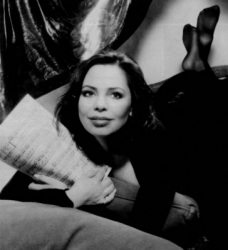 Originally from the Philadelphia area, Laurie Beechman came to New York to study acting at New York University. After two years, she dropped out and joined a rock band while pursuing her career as a singer. Although her career took her all over the country, Laurie always maintained close ties to her family, most of whom live in the Philadelphia area. In 1992, Laurie married Neil Mazzella, who owns a Broadway set construction company. In concerts after her marriage, Laurie enjoyed referring to herself as a "Westchester housewife by day, chanteuse by night."

Laurie was active as a founding member of Gilda's Club, an organization named after the late Gilda Radner, who died of Ovarian cancer. Gilda's club is designed as a support group for cancer patients and their families. Laurie was diagnosed with cancer in 1989 and she discussed her battle with the disease at length on TV on The Donahue Show in 1995. Throughout the nine years she lived with cancer, Laurie continued to work steadily, despite her illnesses.

As Laurie liked to point out, her attitude reflected her middle name, Hope. A quote from the People magazine article reflects her strength and courage in fighting her illness:

"Sure I get depressed. I would be crazy if I didn't. People ask me how I live with this. I used to think I was in denial. But I am optimistic. I have no other way to be. And there are miracles."

On November 11, 1996 Laurie received the Gilda's Club "It's Always Something" award, for a "life that teaches and inspires."
Laurie Beechman passed away on the evening of March 8, 1998 due to complications from ovarian cancer.